With so many beauty products launching on a weekly basis, it's easy to forget the hero products that have been keeping women sickening for as long as 100 years. So I'm here to show some respect to my favourite beauty OGs...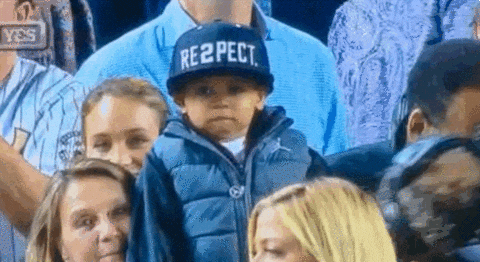 First up is the famous
Eight Hour Cream
from Elizabeth Arden. Created in 1930, by Miss Elizabeth Arden herself, the Eight Hour Cream was the first cosmetic product to bear the Elizabeth Arden name. The inspiration for the product's name came from a loyal customer who claimed the cream helped heal her son's scraped knee in just eight hours. Since its launch, this cult classic, famous for its miraculous healing capabilities, has won numerous beauty awards and has been celebrated by models and makeup artist for centuries for its wonderful versatility. The Eight Hour Cream is a multipurpose emollient that helps to soothe, heal and treat a variety of different skin problems. It can be used for a crazy number of things, including soothing sunburn, conditioning cuticles, treating dry skin and shaping brows. I've yet to meet a woman who
hasn't
loved the Eight Hour Cream!
Another product that's earned its place in the skincare Hall of Fame is the Estée Lauder
Advance Night Repair
. Created in 1982, the night serum heralded a new era in skin repair as it helped skin fight against environmental assaults, repaired past visible damage and helped prevent future damage. The skin saviour was also considered groundbreaking when it first entered the beauty world because of its texture, formula and technology. As for what it actually is, Advance Night Repair is an anti-ageing serum designed to work while you sleep. It gets to work treating fine lines, wrinkles, dullness and dryness to achieve more youthful and radiant skin. It is also non-comedogenic, oil-free and fragrance-free, making it suitable for oily and sensitive skin types too.
Considering the last two OGs came from Estée Lauder and Elizabeth Arden, it shouldn't surprise anyone that Clarins is getting in on the action...after all, the brand is over sixty years old! The cult classic in question is the
Blue Orchid Face Treatment Oil
, one of the brand's most famous products and one of the beauty industry's most celebrated facial oils. Formulated with 100% pure plant extracts and no preservatives, this best seller contains extracts of rosewood, patchouli and blue orchid to tone, revitalise and restore radiance to dry and dehydrated skin. It also features hazelnut oil, a hero ingredient that does an amazing job at preventing moisture loss and the formation of fine lines.
The next skincare classic comes courtesy of Payot. It is the
Pâte Grise
, an overnight spot treatment that was developed way back in 1947! Pâte Grise has now been used by three generations of French women... and we know how good those bitches look! Shale Extract is the hero ingredient in this thick cream - it has antibacterial properties and a strong soothing effect on the skin. Pâte Grise works by simultaneously slowing down oil production and accelerating a pimple's life cycle, causing it to mature and disappear faster. It also draws impurities to the surface of the skin and speeds up the spot's healing time. A true skincare miracle.
Now the next beauty OG has been knocking around for a seriously long time... it is the Nivea
Creme
. Created in 1911, this budget cream is one of the oldest formulations currently on the market. The famous face cream, whose name is latin for 'snow white', has been soothing all skin types for over 100 years! Its hero ingredient is eucerit, a water-in-oil emulsion that is proven to keep skin moisturised for longer. Eucerit balances the oil and water on your skin surface, enabling it to adapt and protect your skin in the driest and coldest conditions, keeping it soft and supple.
The final skincare classic on my list is the Clinique
Liquid Facial Soap
which is almost 50 years old! This cleanser is the first step in the brand's famous 3-Step Skin Care System, which launched with the brand in 1968. This dermatologist-developed facial soap cleanses the skin without stripping away its protective lipids. It is gentle, easily to use and leaves skin clean, comfortable and refreshed, ready for the exfoliating stage of the brand's 3-Step Skin Care System. To make sure every skin type could benefit from this beauty classic, Clinique created three versions - Extra Mild, Dry Combination and Oily. Hallelujah.
Other skincare OGs include the Kiehl's Midnight Recovery Oil, Biologique Recherche Lotions P50 and Crème de la Mer.
Moving on from skincare, it's time to talk makeup masterpieces and one of the most legendary is the Yves Saint Laurent
Touche Eclat
. This highlighting pen has been colour correcting bitches across the globe since it first launched in 1992. The handbag essential was created by makeup artist legend Terry de Gunzburg (founder of beauty brand By Terry) who produced the first prototype in her kitchen. It is highly pigmented, easy to apply and sits perfectly on the skin without caking. Six Touche Eclats are sold every minute and it takes 200 clicks to empty the pen. There are now 12 shades of this wonder, so every gal can get a piece of this YSL magic.
Another great OG is the Eylure
Volume False Lashes 070
. Created many years ago, these lightweight lashes bless your eye area with a natural feminine look. They are reusable, easy to apply (thanks to their flexible band) and come with a great adhesive! Y'all maybe surprised to hear that Eyelure is one of the oldest British beauty brands in the game. It was created in the 1940's by two brothers who worked in the British film industry as makeup artists. After feeling frustrated at the lack of good quality products on the market, David and Eric Aylott decided to make their own false eyelashes and Eylure was born. Thank God.
The final makeup masterpiece comes in palette form and no makeup palette is more famous than the Urban Decay
Naked Eyeshadow Palette
. Containing 12 beautiful bronze-hued shadows, the palette is perfect for all skin tones. The shadows are highly pigmented, blend beautifully and have little fall out. Every time I'm ask to recommend a great eyeshadow palette, I always suggest Naked...it is the perfect all rounder. Expect to hit the pan on
every
shade.
Other makeup OGs include the Bourjois Little Round Pot Blush, Diorshow Mascara, NARS Orgasm Blush and Bobbi Brown Lip Color.