It's been a while since I gave y'all the lowdown on beauty products I've been loosing my shit over recently. One of those products is the Philosophy Ultimate Miracle Worker (£53.00
John Lewis
/ $75.00
Sephora
). Now I've used Philosophy body products for a longtime (I love them!), however I've never been massively into the brand's facial skincare until I used this newbie. This brand isn't bullshitting you when it says this is the ultimate miracle worker....it really fucking is. It is a creamy moisturiser that feels super lightweight on the skin. It blends effortlessly, which is a big bonus for any SPF moisturiser. An even bigger bonus is that, unlike other facial SPFs, this cream doesn't leave a white film or chalkiness on the skin.
I find the Ultimate Miracle Worker deeply moisturising and nourishing. It also sits really well under makeup and
over
other skincare products - regardless of the type of product, texture or ingredients it contains. Although it's on the pricey side, a little product goes a really long way and the results make it oh-so worth it. I promise.
The next recent favourite is the Hylamide HA Blur (£19.00
lookfantastic.com
); a primer that reduces the appearance of large pores and imperfections by - you guessed it - blurring the skin. It does this really
really
well. It has quite a thick consistency, so it needs to be worked in a little more than your average primer, however it still feels weightless on the skin. I've fallen in love with this product, so much so that I haven't used any other primer for a good month. It is formulated with a hyaluronic acid powder base, which keeps my skin hydrated and it gives makeup serious lasting power. It is the perfect primer.
My final love is the ultimate bad girl beauty product. If you're a true beauty bad girl, like me, you'll hate taking supplements. I mean, they have their advantages...you can pop a few pills to correct the lack of a healthy lifestyle. However, the pills are usually humongous, smell nasty and are a nightmare to swallow. I stay well clear. So unless I'm caning vegetables, fruits and other healthy things, I struggle getting beautiful from the inside out...that was until Fountain's 10x Hyaluronic Molecule (£43.00
SpaceNK
) flowed into my life; a drinkable beauty supplement that doesn't taste like complete dog shit...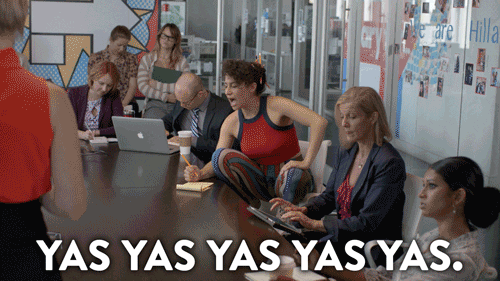 In the spirit of being an honest motherfucker, I'm not feeling the taste of this particular supplement (Fountain has 11 in the range and some are really tasty). It's not awful but it's really not great. I either have to get it down quickly or mix it with a yogurt to hide the flavour (jasmine silver tea for your info). Luckily the benefits of this supplement don't lie in its taste but its results. Since taking one spoonful a day (Fountain recommend two but I halve the dose to make it last longer), I've noticed a significant improvement in my skin. It is more supple, hydrated and healthy. Fine lines are also reduced which is a serious biggie.