Of all the types of girls you could gift for Christmas, a beauty loving bitch
has
to be the easiest. The Christmas season sees all of the best beauty brands releasing limited edition products or beauty classics wrapped up in gorgeous gift sets. There is always something to gets us girls going on Christmas day, so struggling for choice will never be a problem. So here is a round up of some of my festive favourites...
First up are the makeup must haves and one of the best gift sets this year is the
Charlotte Tilbury Lip Masterclass
. This beauty book is filled with all the products you would need to create three makeup looks inspired by three iconic cities, New York, Shanghai and London. To create these three looks, the Lip Masterclass blesses you with three Lip Cheat lip liners, three Matte Revolution lipsticks and three Lip Lustre lipglosses. I love this set, not only because it contains nine amazing Charlotte Tilbury products, but because it's an absolute steal. The set costs £130, however if you purchased each product separately, it would cost a whopping £169.50 - saving your lucky ass almost £40!
The next product any makeup obsessed bitch would love is the
Urban Decay Heavy Metals Metallic Eyeshadow Palette
. It is full of 20 insanely beautiful metallic shades that are
all
new - no brand classics or repeats here, just shades to make your eyes shine for the Gods. The limited edition palette is another Urban Decay masterpiece and, like its processors, contains a mix of bright standout shades and neutral tones for everyday wear. The palette costs £43 and is sure to be on most girls' Christmas list... if they haven't already hooked themselves up, of course!
Sticking with palettes, another great gift this year is the
XIP Monaco Dream Eye & Brow Palette
. It is a professional palette designed to help deliver fuller, thicker and more defined eyebrows. It includes brow powders, a highlighter and a setting wax, three specially designed eyebrow stencils and a guide on how to get the most out of the palette. This £42 palette also includes two brushes to blend the powders and wax.
Now we've done makeup, it's time to talk nails. If you know a girl who is never spotted without manicured nails, the
Love OPI XOXO
is the ultimate gift. It is a collection of OPI minis that - although deigned for the festive season - can be worn all year round! There are 25 shades in total, including classic favourites like Alpine Snow, You're Such A Budapest and Wanna Wrap. If you don't fancy splashing out on an entire set, I recommend buying individual nail laquers. CND recently launched some amazing colours in its Vinylux collection and any true nail junkie would
kill
for them. All
CND Vinylux
polishes have a beautiful texture, glossy af finish and the kind of lasting power that keeps your mani perfect for one week, minimum. My favourite shades this season are Masquerade and Pretty Poison.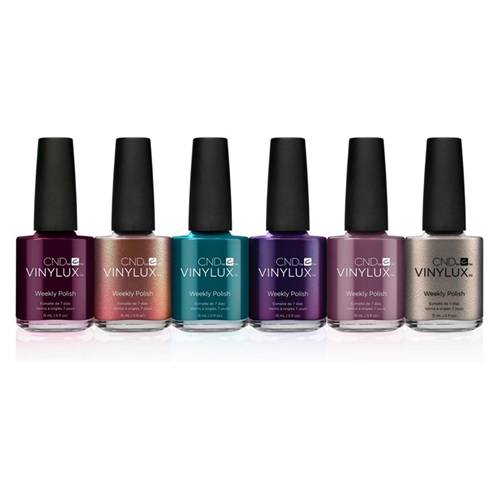 Now onto my favourite type of gift... fragrance. I have a few fragrance favouirites that I think make for the perfect present and first up is the
Marc Jacobs Daisy Anniversary Edition
. This limited edition scent is the same as the original, so you'll get top notes of apple and citrus fruits, heart notes of geranium, cinnamon and cloves and base notes of vanilla, sandalwood, vetiver, cedarwood and olivewood. It comes packaged in a beautiful new bottle that celebrates the gorgeous scent's 10 year anniversary. The
Marc Jacobs Decandence Rouge Noir Edition
is another great limited edition scent from the American designer. Like Daisy, this evening fragrance is the same as the Decandence original and contains top notes of plum, iris and saffron, heart notes of rose, orris and jasmin sambac and base notes of vetiver, amber and papyrus. Like Daisy, it has a gorgeous limited edition bottle that will look beaut on any dresser!
The
Lancome La Vie Est Belle L'Eclat
is another great fragrance gift option as it always smells beautiful regardless of who is wearing it. It's a new take on the brand's popular La Vie Est Belle scent, featuring top notes of bergamot, heart notes of orange blossom and white flowers and base notes of sandalwood and vanilla. It is a sweet floral scent that has great projection and lasting power. Another great fragrance inspired by its predecessor is
Viva La Juicy Glace
. Glace is a limited edition version of the original - and much loved - Viva La Juicy fragrance. It contains top notes of madarin orange, cassis, pear and sorbet, heart notes of jasmine and orange blossom and base notes of amber, sandalwood and vanilla.
My final two fragrance favourites worth gifting are the
CK One Gold
and
L'Occitane Terre De Lumiere
. Like every CK One fragrance that has come before, CK One Gold is designed for both men and women. It contains top notes of fig, bergamot and sage, middle notes of neroli, jasmine and violet and base notes of vetiver, guaiac wood and patchouli. L'Occitane Terre De Lumiere on the other hand, is fresh and warm female scent containing top notes of amber and pink pepper, heart notes of honey and lavender and base notes of acacia and tonka bean. This fragrance is actually part of a wider Terre De Lumiere range, featuring a body lotion, shower gel and balm. So, if money is tight and you don't want to compromise on scent, you can always opt for one of these instead!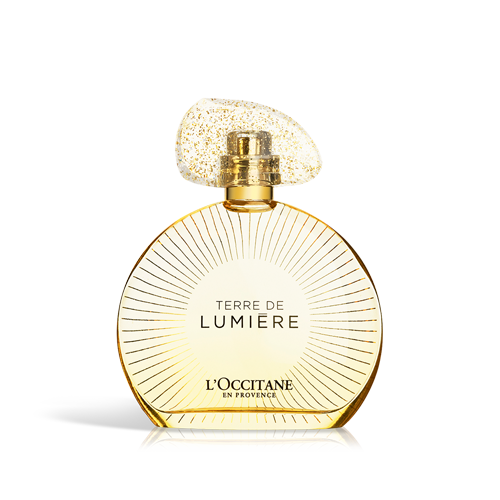 Now if the girl you're gifting is all about the pampering life, I recommend a bodycare set like the
Being by Sanctuary Honey, I'm Sweet
. This candy scented set includes the brand's Salted Caramel & Macadamia Body Wash, Hand Cream and Body Mist, as well as an adorable silky eye mask for true beauty sleep. It all comes packaged in a tres cute tin and cost just £18! For something a little more luxe, I recommend the
Philosophy Snow Angel Shampoo, Shower Gel and Bubble Bath
. This three-in-one bathroom essential keeps you clean, relaxed and smelling sweet all goddamn day - it also comes in a 480ml bottle, providing more than enough bubble baths to keep a girl happy. A true pampering kween also loves a relaxing candle and I love the Ted Baker Tokyo Candle and the Temple Spa Light Up, Light Up Spa Aromatic Candle.
For skincare addicts, I recommend going pro and gifting anything from IMAGE. IMAGE is
an evidence-based clinical skincare brand that creates professional skincare products and effective skincare solutions. There are a few hero products I'd recommend, however a gift set is the perfect way for a beauty-loving bitch to discover IMAGE. The brand's 2017 Holiday Collection Box mak
es for the perfect present as it contains four faves: the Max Stem Cell Facial Cleanser, Vital C Anti-Aging Serum, Prevention + Daily Matte Moisturiser and I Mask Anti-Aging Radiance.
My final product suggestion is perfect for just about any beauty loving bitch, as we all quest for beautiful teeth. It is the
Oral B GENIUS 9000
or, as I like to call it, the ultimate toothbrush. It features Position Detection Technology, which combines motion sensors in the toothbrush with facial recognition software, to see where you're brushing and guide you as it cleans - it's like having a hygenist in your own bathroom. Its round head also features oscillating-rotating and pulsating technology to clean the teeth perfectly and promote healthy gums. Talking of healthy gums, the GENIUS 9000 also features automatic speed reduction, which alerts you and slows down the brushing speed if you brush too hard on those sensitive gums. As if those features weren't enough to get a girl going, this brush features a new handle design, longer battery life, an LED SmartRing customisable in 12 colours
and
a travel case that not just charges your toothbrush, but also your smartphone. Present perfection!
Now... don't hate me, but I won't be doing a stocking filler gift guide this year. Instead, here is a quick run down of some of the best small or affordable gift ideas to stuff in a stocking...
Hair ties are essential for all beauty lovers and they don't get cuter than scrunchies (
Scunci
has a great selection on offer). Nail polishes are also great - I'm obsessed with the
Soigne Le Miroir
mirror effect nail lacquer. And while we're on the subject of nails - cotton pads, nail polish remover and nail files are also perfect presents for filling up a stocking. As are makeup wipes (I recommend
DHC Make Off Sheets
), hand sanitisers (I love the
Merci Handy Love & Hand Cleansing Gels
), cotton buds (the
DHC Olive Virgin Oil Swabs
are perfection) and body products (I love and recommend anything from
Aveda
!).