Date of Birth:
2008
Founding Mother:
Jamie Kern Lima
History:
IT Cosmetics was born, in a tiny Californian apartment in 2008, out of Jamie Kern Lima's desire to create makeup products that really help correct rosacea and sparse eyebrows.
Jamie had been working as a TV news anchor and finding good quality products that provided full coverage without creasing or cracking was proving to be a real problem. This, coupled with an embarrassing makeup malfunction on-air, inspired Jamie to launch a makeup brand that created true problem solving products...and Innovative Technology Cosmetics was born. It's also worth mentioning that sis wrote the business plan on the flight home from her honeymoon - yas bitch!
The brand's success came quickly after launching on QVC. Rather than bringing in beautiful models, Jamie - who presented IT Cosmetics on QVC - demonstrates her products on people of all ages, including a 72-year-old woman. However the most popular model in the IT Cosmetics segment was Jamie herself. The entrepreneur removed her makeup on-air to show her rosacea and demonstrate how her products successfully covered it up. Viewers went crazy for the brand and products sold out in minutes. IT Cosmetics soon became one of the most successful beauty brands on QVC and eventually one of the most successful beauty brands in the US.
IT Cosmetics eventually became so successful that in 2016 global beauty giant L'Oreal purchased it for $1.2 billion...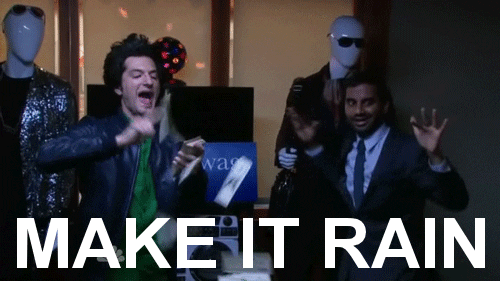 Luckily for IT Cosmetics fans everywhere, Jamie is still head honcho, making her the first female CEO of any L'Oréal brand in its 108-year history!
USP:
IT Cosmetics create products that are game-changing and, when in the hands of real women everywhere, become life-changing.
Offerings:
IT Cosmetics has over 150 SKUs, with products ranging from foundations and eyeshadow palettes to moisturisers, makeup brushes and highlighters.
Hero Products:
Your Skin But Better™ CC+™ Cream with SPF 50+, Bye Bye Under Eye™, Superhero™ Mascara, Confidence in a Cream™ and Bye Bye Pores™ Poreless Finish Airbrush Powder.
Availability:
IT Cosmetics is available at a huge number of stores worldwide. If you are based in the UK, you can get your fix at
Selfridges
and QVC. If you reside in the US of A, you can find IT Cosmetics at Sephora, ULTA and QVC.
Website:
itcosmetics.com
Price Points

Foundation: Up to £30.00 / $38.00

Blushers: Up to £21.00 / $24.00

Lipsticks: Up to £16.00 / $24.00

Mascaras: Up to £19.00 / $24.00

Tools: Up to £40.00 / $58.00