I'm a big fan of primers and I'm an even bigger fan of YSL Beauty, so you can imagine how much I lost my shit when the brand announced it would be dropping its first primer, the Touche Éclat Blur Primer.
Speaking all-the-way honest, I had my reservations when I was first sent this newbie. Why? I saw gold speckles. I love products that illuminate and give the gift of glow, however when they do this using glittery speckles, I end up looking more 'major eyeshadow fall-out has fucked my face' than 'glowing goddess'. However I put my reservations aside, gave it a go was surprised to find that, although you could see the individual speckles if you looked hard enough, it was
very
subtle. My skin was just blessed with the finish YSL promised, a "perfect complexion instantly illuminated"!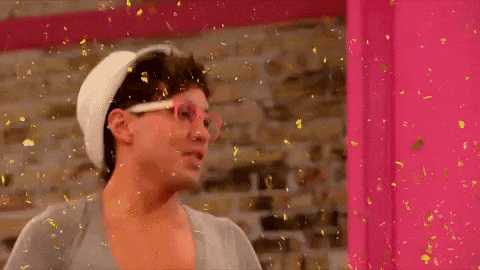 The Touche Éclat Blur Primer 30ml (£29.50
yslbeauty.co.uk
/ $52.00
Sephora
) has a thick gel-like consistency. It feels lightweight on the skin and not at all wet...it dries the second it makes contact with the skin. Unlike other primers I've used, only a small amount of product is needed per application - I get by on a clichéd pea-sized amount which, for me, is a fucking revelation. However the magic of this primer really begins when you start applying foundation. With this primer on the skin, liquid foundations glides on like a dream and, once it's applied, you really see the power of this primer's blurring effect. It causes skin to look healthier and more 'perfect', airbrushed if you will! And it stays that way (for the most-part) until it's removed before bed.
The Touche Éclat Blur Primer is simply another YSL masterpiece...