True.
Sadly girls, any hairstyle that pulls hair tightly at the scalp can put serious strain on the hair cuticle, leading to scarring, damage and hair loss...
It also puts strain on the finer hair around the front hairline, making it thinner and weaker. No one needs that mess!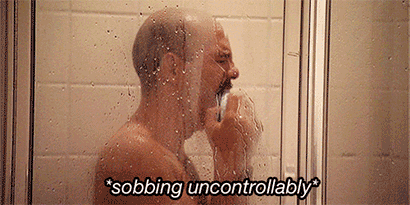 So, instead of opting for the Croydon facelift, try something a little softer - like an over-the-shoulder braid, textured updo or half-up ponytail.
Whatever style you choose, be sure to use a good hair band that will keep hair in place without pulling or snagging it. Bands with metal fasteners cause serious damage to locks, so avoid these at all costs and reach for something safe like the
Invisibobble
!