Kegal exercises. We've all heard of them and, if y'all are anything like me, you probably do them....when you remember.
Kegel exercises help to strengthen pelvic floor muscles by developing long-lasting core strength from the inside out. They reduce lower back pain but - more importantly - improve your sex life and take your pussy from basic to bomb...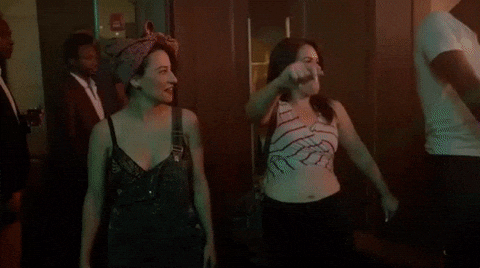 Kegels are easy to do, you just squeeze the muscles you use to stop weeing for three seconds, then relax for three seconds. You then just repeat the exercise 15 times per workout. One of the best things about Kegal exercises is that they're free to do and can be done
anywhere
with no one knowing. You also don't break a sweat!
Luckily for chochas everywhere, Kegel exercises are becoming more popular and with that popularity comes a rush of products designed to support and boost the exercise...Elvie is one of them.
Elvie (£149.00 / $199.00
elvie.com
) is a small Kegel exercise tracker and trainer built to encourage and help women strengthen their pelvic floor muscles. It is a small pebbled-shaped pod that goes up your chocha and connects (via Bluetooth) to an app. Using a patented system of force and motion sensors, Elvie guides women through various five minute workouts using real-time biofeedback which helps users do the exercise properly.
Much like a personal trainer, this bad boy really gets you working. As you build up your pelvic floor strength, you will move to more challenging levels and you can even keep track of your progress with a personalised LV score on the app's homepage.
I recently got my hands on an Elvie and will shortly start training. Come back in a few weeks for my pussy appraisal...