Verdict: False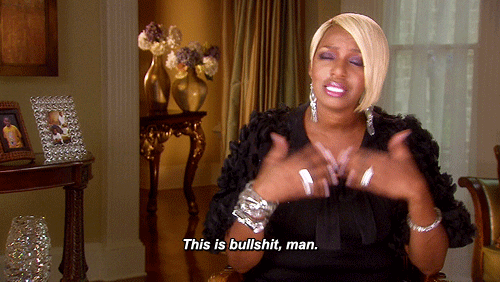 This myth is so common that some of y'all may not believe it's a whole bunch of bullshit. Many people believe that
toners
are intended for removing any dirt left behind after
cleansing
. But let me be clear, there should
never
be any dirt or makeup left behind after cleansing. If there is, you better get your ass back in the bathroom and cleanse some more.
What you may be even more shocked to realise, is that toner should actually be left on the skin. You see, toners are meant to be applied after cleansing, to
restore and repair the skin
. There are several different types of toners, each designed to address a variety of skincare needs - from reducing the
appearance of pores
to
moisturising
and
refreshing the skin
.
My go-to toner is the
Pixi Glow Tonic
250ml (£18.00
pixibeauty.co.uk
). This aloe vera and ginseng toner helps to firm, tighten an tone the skin, leaving it looking fresh and healthy. I am also a huge fan of the Fresh Black Tea Age-Delay Instant Infusion Treatment Toner 120ml ($48.00
Sephora
).